Our goal is to preserve and protect our past history of our Wolverine,Cadillac, and Elgin boats. Most important is to use and enjoy our Wolverine,Cadillac,and Elgin boats. Lee wangstad gave me lot of Wagemaker Boat ads to put on my Web Site below.
Thanks, Brian Fogarty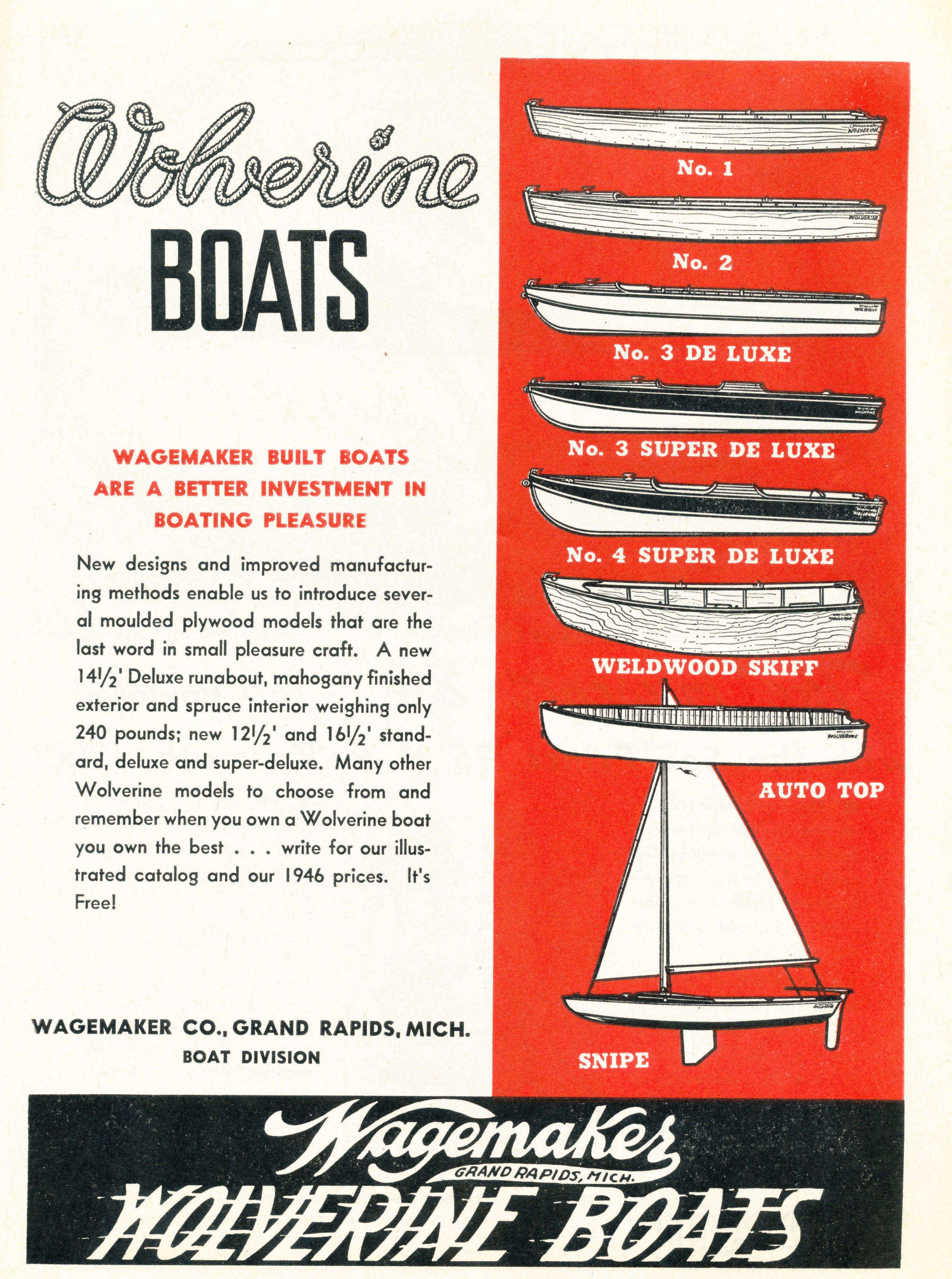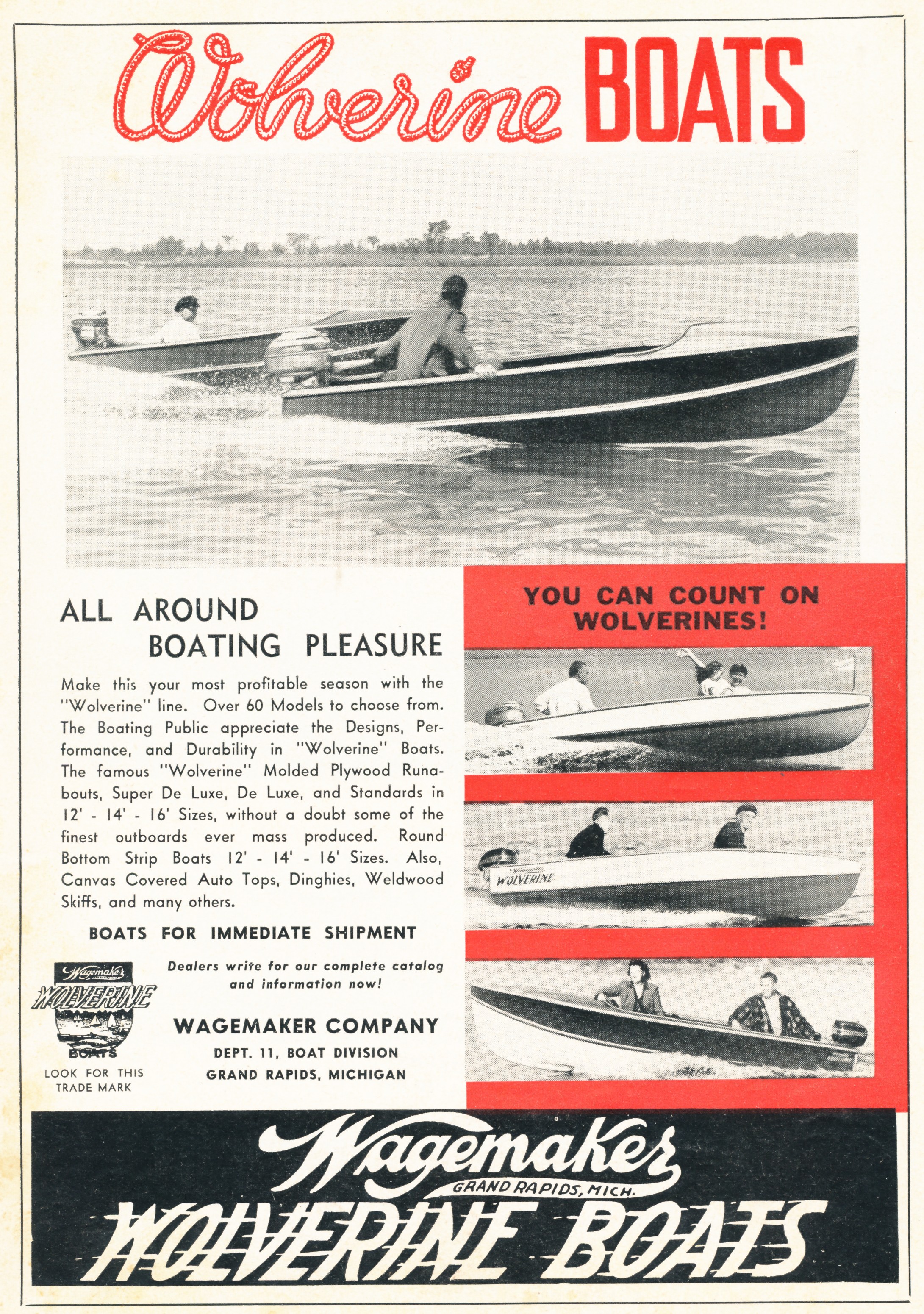 This is a 1948 Wagemaker Marine by Wagemaker Boat Co. by Lee Wangstad below
This is a 1946 Wagemaker Boats ad by Wagemaker Boat Co. by Lee Wangstad below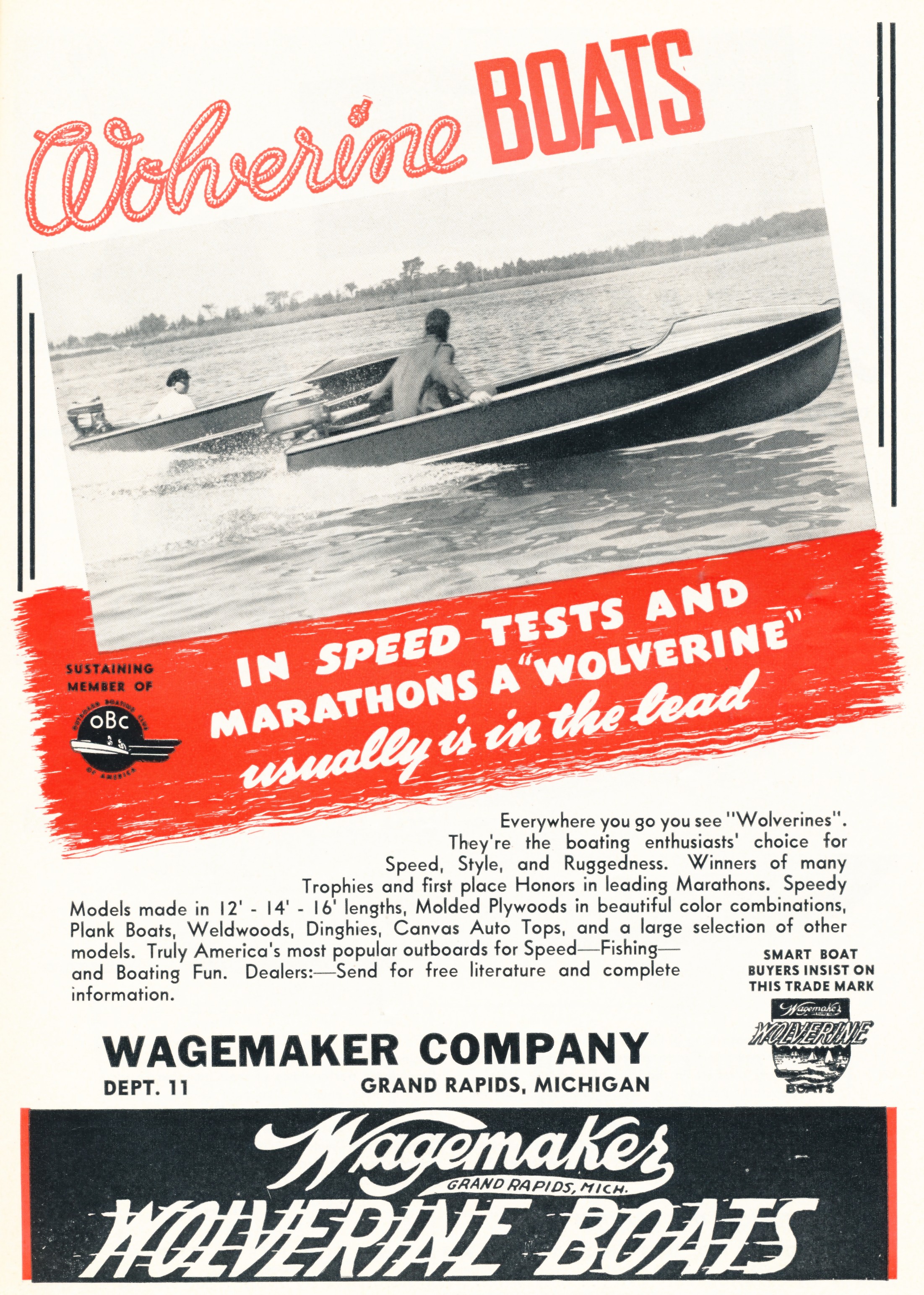 This is a 1949 Wagemaker Boats ad by Wagemaker Boat Co. by Lee Wangstad below
This is a Picture of a Wagemaker boat by Wagemaker Boat Co. by Lee Wangstad below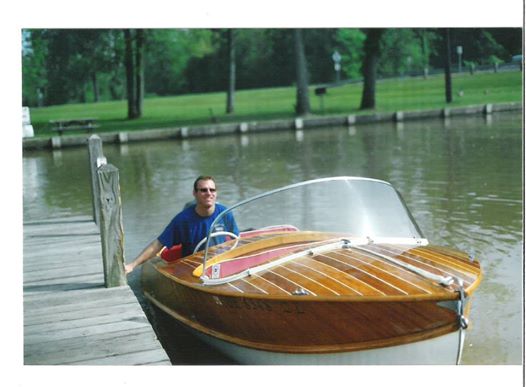 This is my 1955 Wagemaker boat named Brian's Weigh owned by Brian Fogarty below
Bought it in Rochester indiana, the owner said it might be a class b runabout. It's light but really solid. Was very quick.
This is a
mid 50's
12 foot wolverine I had when I was a kid, still have it but needs resto. Two cockpits, rear steering. We skied behind constantly, great boat. This picture was taken around 1975. By Brian Haumersen below
This is a 1950's Wagemaker boat. it was owned by Chet Burwell by Robert Enders below
This is a 1949 Wagemaker boat ad by Wagemaker Company by Brian Fogarty below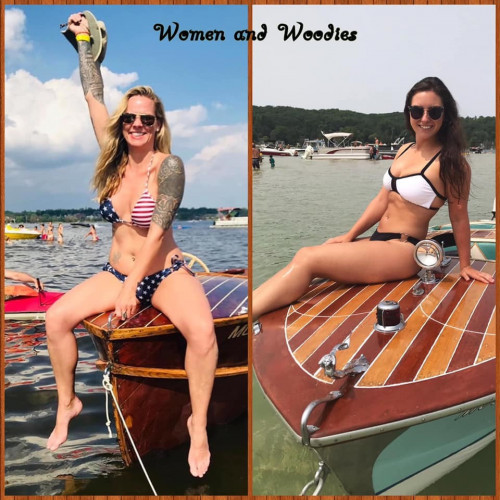 Women on our Wagemaker woodies!
by John Lehl below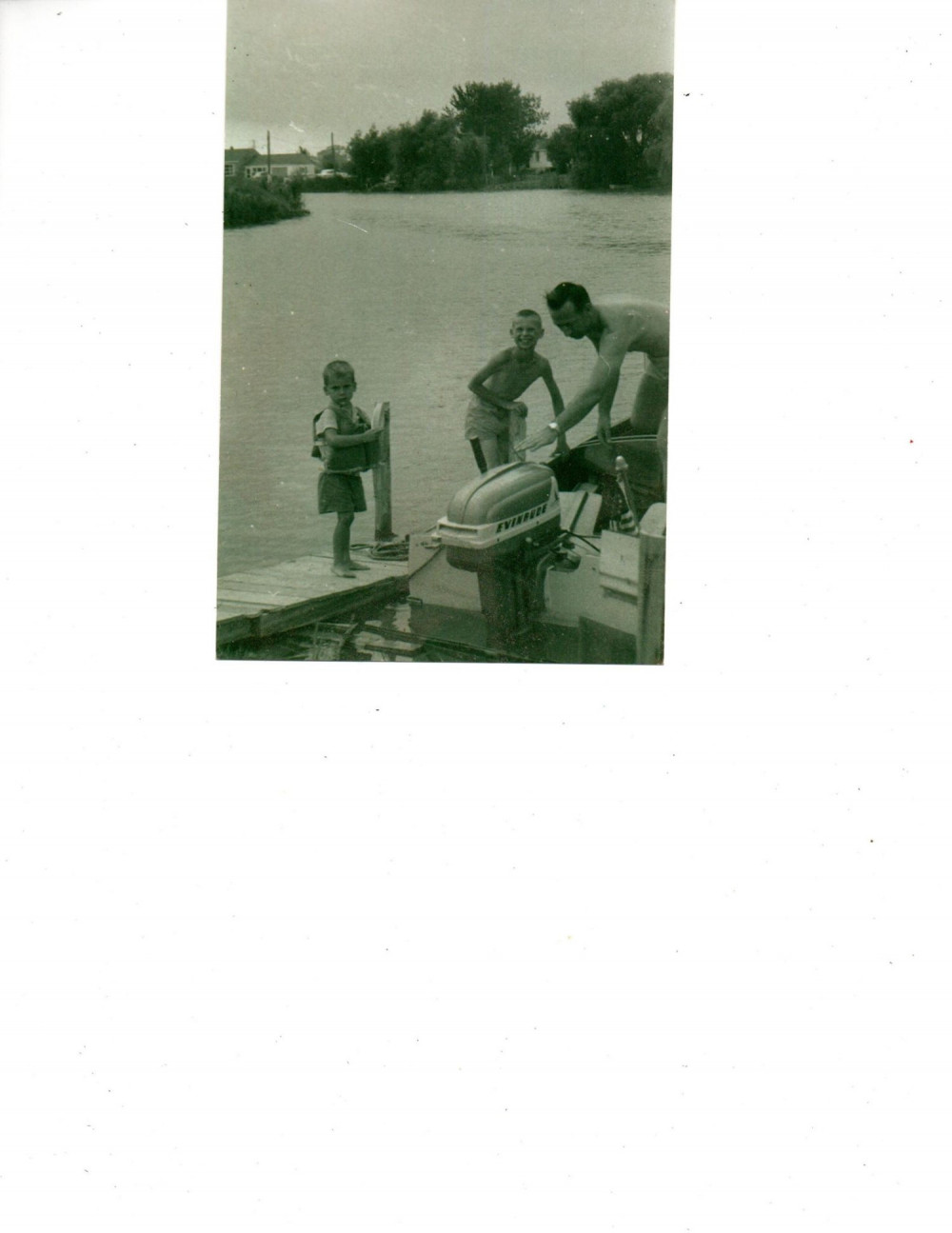 My Dad bought this 1955 25 hp Evinrude with a 1955 16' Wagemaker. Here's a picture of my Dad, Brother and Me in Belle River Canada. Lots of fun family time with that boat ! by Chris Hahnke see below
Our 1953 14 foot Wagemaker Wolverine Dual-Cowl wooden speedboat, made right here in Grand Rapids, with 1953 Evinrude 25 horse outboard motor and Tee Nee trailer are hooked up to our brand new 1955 Mercury Monterey… and I'm ready to GO! Wagemaker, of course, was located at 566 Market S.W., just SW of Godfrey. by Tom Carter see below
A little background on this photo that he just posted on my Wagemaker boats Facebook Page. He found the negative in Red Bluff California and believe the shot was taken in Northern California or possibly Oregon in 1950. by Richard Wheeler
This is our 1957 Wagemaker boat by Brian Fogarty and My dad, Mike Fogarty. We took a ride last couple weeks ago on Indian Lake near Russells Point, Ohio see below